Murraywood Construction have cut their CO2 emissions created by site operated plant by 93% over the past six months.
We made a conscious effort in April of this year to switch from using fossil fuels to HVO fuel in our site operated plant as part of our ongoing mission to become net carbon zero.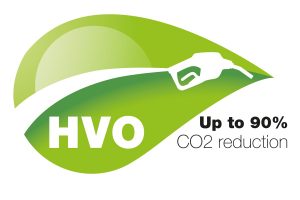 HVO (Hydrotreated Vegetable Oil) is a fossil fuel free alternative to mineral diesel and therefore results in a 90% reduction in greenhouse gas emissions.
As a result of this change, in the six months between April to September we created just 15,120kg of CO2.
To put this into perspective, had we used diesel instead we would have created 207,742kg of harmful CO2.
Although we know we still have work to do before we can say we're net carbon zero and achieved our goal, we're incredibly proud that this one small change for us has made a massive impact on our carbon footprint.