Project Manager Paul Johnson and his project team at our AstraZeneca project have won a Construction Safety Award.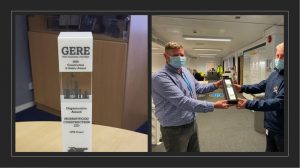 This award was presented in recognition of the high safety standards achieved along with innovative solutions to challenges.
They were also recognised for their ability to work dynamically in changing conditions and environments.